Professional Digital Marketer & Blogger
Atinder S Gill
A wide range of skills make him a superstar digital marketer.
Professional Business Consulting
He provides the best consulting professional business Services and strategies that can help any business or blog grow bigger in short span of time.
Professional Services
Facebook Ads
Need help with Facebook advertising? I'll help you set-up perfect Ad campaign depending on your goals & budget.
Data Migration
I'll help with safe data migration & will help in everything that you need to do before or after migration.

Customer Engagement
Improve your customer engagement with my long-running strategies that I have been using for years.

Strategy Planning
A brand can be built with perfect planning, so I'll sit with you making a perfect strategy for your business.
Social Media Consulting
I can help you grow on social media with advanced techniques & tips.
Blogging Consulting
Need help in blogging? Just get in touch with me to know what is going wrong for you and what you need to do for success.
Frequently Asked Questions
Still have questions? Learn more about services and experience through the questions of people like you.
If you already have the concept and strategy, you can request my free consultation and I'll get back to you within one week. If you need strategic advice, you can book a premium one-hour consultation.
What People Say About Atinder
You are in good hands
I'm happy with the result! We managed to run a startup app for connecting businesses with medical experts in order to streamline their communication.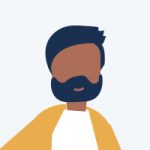 Adam Smith
Founder, BizzPro
Modern IT skills, the best-in-class designers and overall great people to deal with! We recommend it to every startup. We look up to these experts!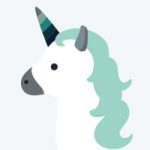 Latest News from Our Blog
You might be looking so much curious after reading the title of this article. Right? 😉 Well, friends, It's normal for anybody, Anyone…